Privy is a set of tools that enables MailUp customers to grow their email lists and incentivize conversions. Free users can use the product to capture leads on their website and display mobile-friendly landing pages. Paid users can track e-commerce or in-store sales derived from every campaign.
Benefits
Create signup widgets, exit-intent popups and landing pages inside your website and automatically sync collected emails with your MailUp lists. No coding is required, you just need to add a widget code in your website and then you will control campaigns and results in your Privy dashboard.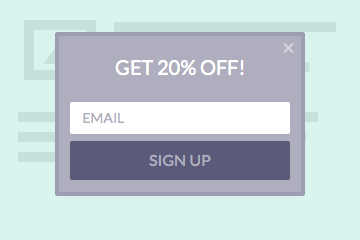 This description was submitted by the integration's developer. MailUp lists integrations developed by third parties for customer convenience only. We do not offer any support or guarantee on these products. Please contact the developer for any inquiry.