Newzmate is a marketing intelligence platform for publishers and e-commerce that helps to build a 1:1 communications with the audience and monetize email campaigns in a fully automated way.
Leveraging machine learning technology based on user behavior and content semantic analysis, Newzmate brings personalized content recommendation and contextually targeted native advertising to email marketing.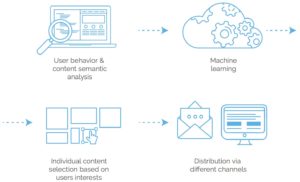 For info on how the integration works, read this article.
This description was submitted by the integration's developer. MailUp lists integrations developed by third parties for customer convenience only. We do not offer any support or guarantee on these products. Please contact the developer for any inquiry.